I was introduced to the Outer Banks as a young teenager and I feel in love instantly. I loved the beach and I looked forward to coming back every summer. Luckily, in the spring of 1986 my mom and dad decided to move to the Outer Banks permanently and I have called this beautiful beach home ever since. Over the years I have done just about everything there is to do here at least once. Many we do over and over again…..every summer!
One of the things I love about the Outer Banks is the endless list of fun things to do and even better…..some are absolutely free.
Here is My OBX Bucket List. How many have you done? What will you plan next?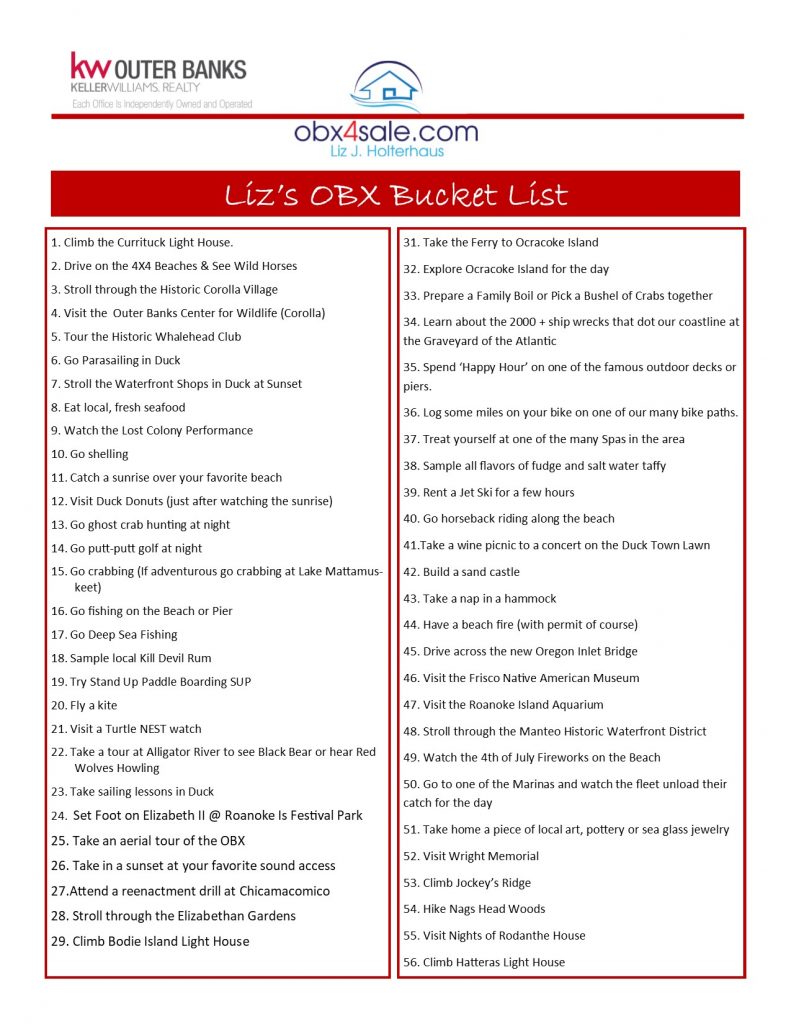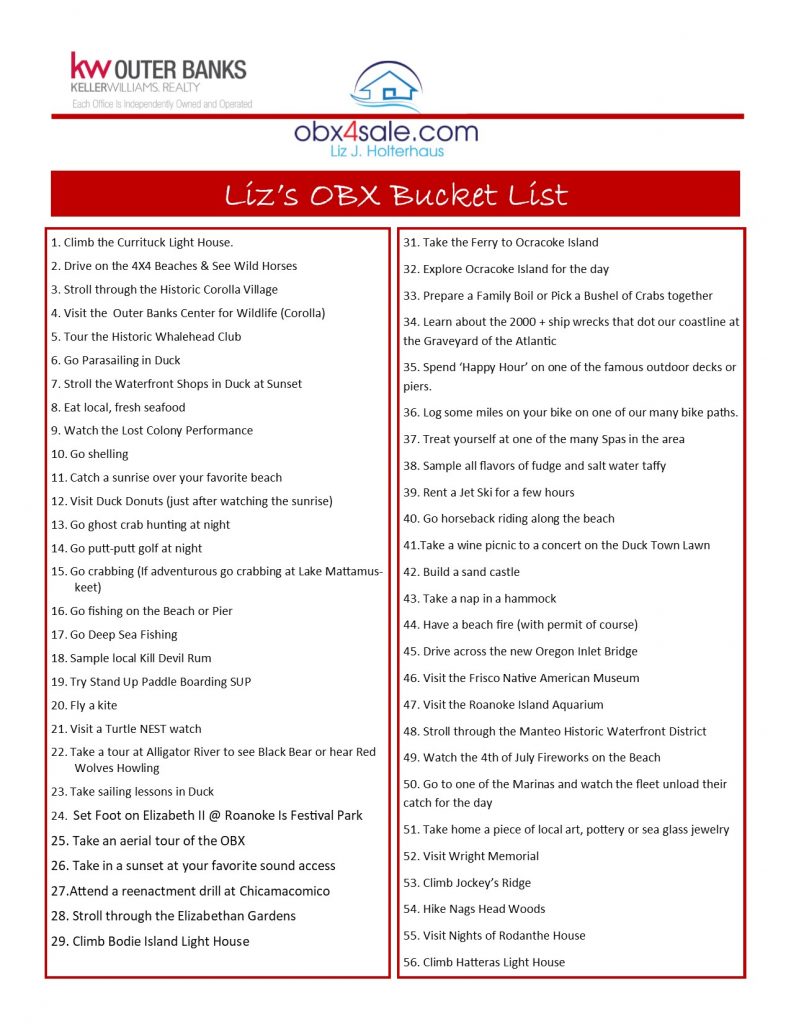 Thank you for reading….don't forget to print my Bucket List for your next OBX visit. Follow me on Social Media @obx4sale.
For a more activities throughout the year CLICK HERE.