Whether you are a first-time seller or someone who has gone through the process before, selling your home can be a complicated and nerve-wracking experience. For this reason, it's not surprising to find that more than 80 percent of sellers choose to work with a real estate agent.
Most agents are well-knowledgeable about the local market they operate in and often have a solid base of buyers looking for homes in a specific neighborhood. Hence, they can make your home selling journey much more manageable and smoother, acting as a vital interface between you and your potential buyer.
However, while most sellers say it's advantageous to list with a real estate agent, around one-fifth say it's difficult to find the right real estate agent.
Choosing a real estate agent is a crucial decision. Here are 10 easy steps to find the real estate agent that's the right fit for you.
1. Check Out Your Local Housing Market
According to statistics, nearly 5 percent of home sellers find agents from a for-sale sign, whereas more than 15 percent hire an agent based on knowing them from their community. So, your best bet when looking to find an agent is to drive or walk around your neighborhood, looking for repeat agent names on real estate signs. If there's a 'sold' sign next to it, consider it a bonus!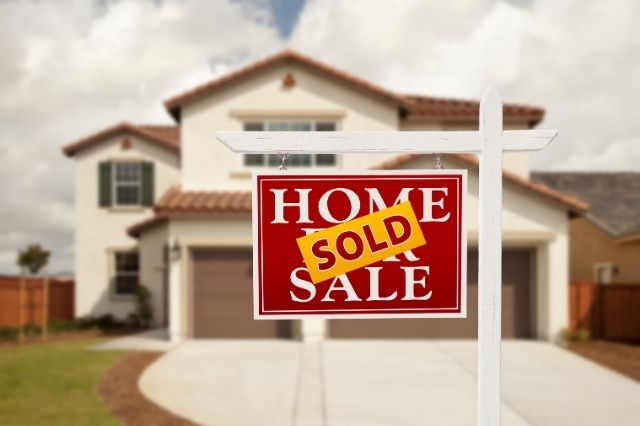 2. Talk to An Agent At An Open House
Often the real estate agents you plan to appoint will present you with a detailed campaign to prove their efficiency. But how do they perform when conducting open houses and discussing properties with buyers?
Visiting nearby open houses before the agent knows you are a potential vendor is one of the best ways to learn how efficient they really are and how they compare with other real estate agents. Observe how the agent engages with potential buyers and interact with them to figure out their personality and professional chemistry.
What are their sales materials like in terms of portraying the unique features of a property? How did they conduct open houses—were they answering your questions and helping you with more information? Did they reach back to you after the open house with a follow-up call? Are you happy with their personal style, and would you like to see them present your home to potential buyers in a similar way?
3. Compare the Agents Online
Many home sellers make the mistake of hiring a real estate agent without researching them. Even if it's your closest friend who recommended the agent, make sure you verify all information about the agent yourself.
A quick Google search for the real estate agent you have identified will help steer clear from making a terrible decision. You can also use social networks, forums, and real estate websites to verify the agent's capabilities. Read what other people in your neighborhood or previous clients are saying about the agent. Also, note how they respond to negative reviews.
It goes without saying that a pile of negative reviews should be considered a red flag.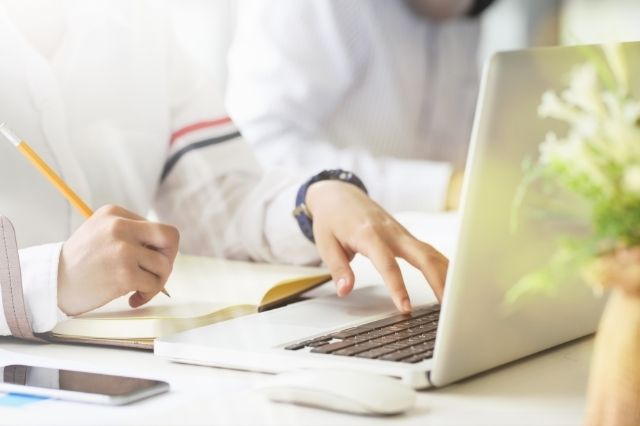 4. Get Referrals from Sellers
There's nothing better than getting a personal referral from a family member, friend, colleague, or neighbor you trust. Before getting too deep into the process, ask at least a few people about their experience with their agents.
Remember to also seek referrals from other sellers. It will make the real-estate-agent-finding journey much easier and save you a lot of time in the long run.
5. Don't Settle on The First Agent
When hiring a real estate agent, sellers often settle on the first agent they meet. By talking with multiple agents, you will be able to compare and contrast your options to find the agent that will be an excellent fit for your needs.
Consider the hunt for a real estate agent like a job interview. While you have a front-runner based on referrals and local reputation, ask multiple agents the same questions, and compare their responses.
6. Ask the Right Questions
You might have seen sellers hire real estate agents just because of their experience. While the agent's time in the industry is a factor you should consider, it shouldn't be the only thing that plays into your decision.
Find out if the agent you have in mind is relatable, helpful, and comfortable negotiating. Asking the following questions can help.
Are you a buyer's agent or a seller's agent?
Are you part of a team?
How will you market my home?
How many active clients do you prefer having at a time?
Will you be able to handle my unique situation?
What are your specialties?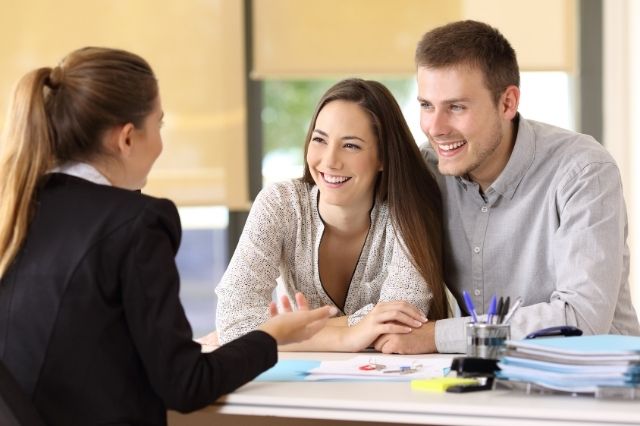 7. Discuss Your Communication Preferences
Before hiring a real estate agent, make sure the relationship feels right, and you are on the same page from the get-go. Perhaps your agent has years of experience and a solid base of interested buyers. But, do they return phone calls and emails promptly? Are they willing to keep you updated about the progress and answer your questions about the process?
Discuss how the real estate agent will keep you updated and how often you can expect to hear from them. If you prefer communications via phone calls, but the agents are most responsive to emails, then you might not be the right fit for each other. Or, if you have a lot of questions and expect quick responses, but the agent sends only bi-weekly reports, you might want to consider someone who would make a better fit.
8. Ensure the Agent Understands Your Situation
A good real estate agent takes the time to understand your situation, regardless of the circumstances. For instance, you are on a strict timeline or need to reach a specific bottom dollar. Maybe, you are looking to fall within a specific timing window to avoid capital gains taxes.
Whatever your situation, make sure you share the details right at the beginning, so your agent knows what to expect. Also, make sure the agent is compassionate and treats your sale with integrity.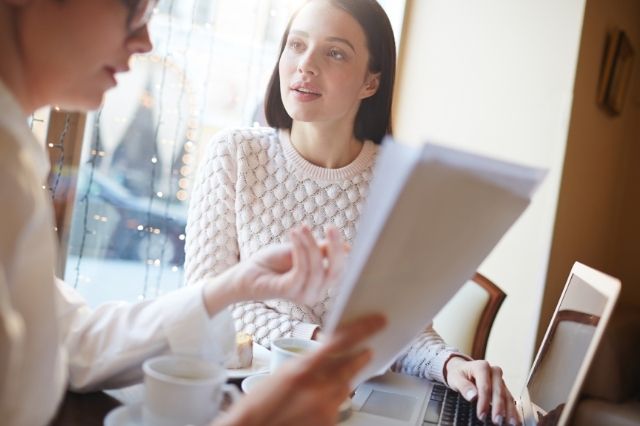 9. The Selling Strategy & Number of Showings
One of the final steps to find whether the potential real estate agent is the right fit for you is by ensuring you both are on the same page about their selling strategy.
Will you do open houses?
How many showings would they do?
How much lead time will they provide you before a showing?
What marketing techniques or channels will be used to advertise your house?
10. Agree on All Important Details
Lastly, the best agent-seller relationships work on clearly defined expectations.
Before shaking hands and setting out on the house selling journey together, ensure that you and the agent have agreed upon the commission structure, contract length, and list price in writing.
Have Questions? Ask Liz!
Your real estate agent is the best source of information about the local community and real estate topics. Give Liz J. Holterhaus a call today at (252) 202-2156 to learn more about local areas, discuss selling a house, or tour available homes for sale.