After some serious thinking and soul-searching, you have made up your mind—you are going to buy a home. You know what you can afford, and you are ready to invest in yourself.
Buying a home is an overwhelming process—you have to master things unknown, navigate through real estate contracts, and get a loan to finance one of the most expensive purchases to date.
But the good news is, if you have already done the hard work of saving up for a down payment, you can officially kickstart your home search and buy your home in just six tidy steps. Here's the process of purchasing the perfect home.
1. Hire A Real Estate Agent
In the age of numerous property listing platforms, you might be tempted to skip over this crucial step. However, you should know that trying to buy a home without partnering with a trusted real estate agent is risky, especially if you are a first-time buyer.
A realtor represents you in a transaction, following the 'law of agency' that states their fiduciary responsibility is to the client. This is a free service for buyers as realtors only make a commission at closing, and the sellers pay the commission.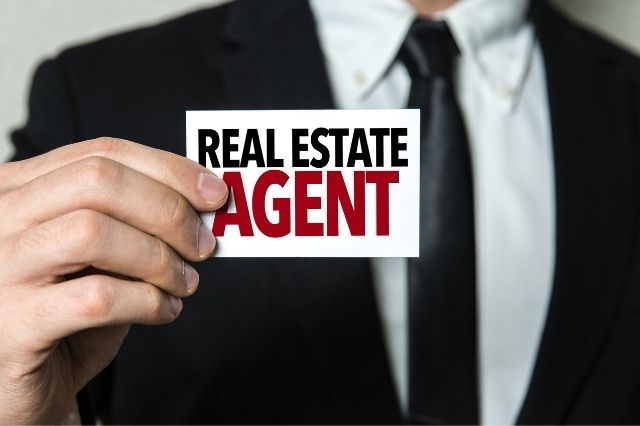 Real estate agents will invest their time, effort, attention, and knowledge in helping you find the perfect home. They often have exclusive access to property listings and can analyze market trends and data. Additionally, they are also professional negotiators who will be able to help you fight for the lowest possible price.
When looking to hire a realtor, ask family and friends for referrals, and do your own research. Also, consider interviewing different agents to find out the one that fits your needs perfectly. The right real estate agent will guide you through the entire home buying process and help you every step of the way.
2. Begin Your Search
Once you hire a real estate agent, be clear and upfront about what you are looking for in a home. However, also be realistic about your budget and expectations.
While you might want a four-bedroom house in the best neighborhoods in your city, your budget might not allow it. So, line up your finances beforehand and figure out what you can afford. Your realtor can also help ensure your expectation and must-haves align with your budget. Furthermore, your agent may be able to recommend a lender who can help you get pre-qualified before you look for homes.
Once you have decided on your home wish list, your real estate agent will start connecting you with listings that fit your criteria.
You can also use property listing platforms to look for potential properties. If there is a home you would like to see, go ahead and email the link to your agent. He/ she might be able to get you in for a private showing. A showing gives you the chance to get a better view of the house in person, and it usually takes less than fifteen minutes.
Alongside private showings, you can also visit open houses. Open houses, as the name suggests, are open to the public. It allows you to leisurely wander through a home and finds out what you like the best.
Remember that the home hunt timeline can vary from client-to-client. Some people are rushing to find a home before their lease ends, while others have plenty of time to shop around.
3. Make an Offer
So, you have finally found the house of your dreams. You are excited and giddy about the place—perhaps it's everything you were looking for and more, or maybe it's something entirely out-of-the-box. Either way, the time has come for you to make an offer.
Your realtor will help you with this step by running a Comparative Market Analysis—looking at other sales in the area. He/she will compare homes with similar square footage, features, and updates as yours that were sold within the past six months to pour over the number with you finally. Your agent will advise you on a fair price range, but ultimately, it will be you who decides what your initial offer will be.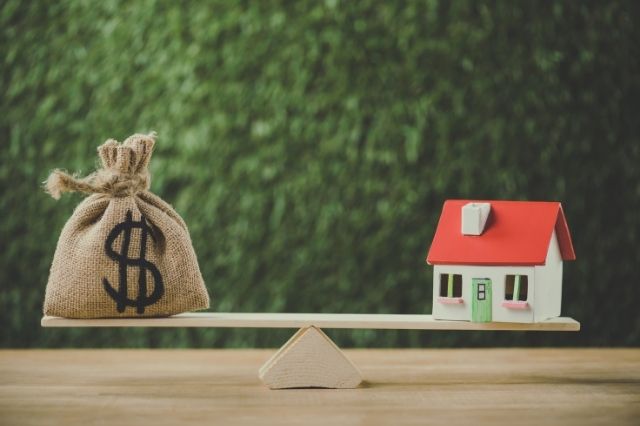 Furthermore, you will choose a closing date (typically four to five weeks) and an earnest money amount. The earnest money comprises two separate checks—the first check will be due upon the seller signing the contract, and the second will be due at the end of the attorney review and inspection period.
While you can get your money back in certain situations, the funds will be applied to your down payment if your transaction closes.
4. The Appraisal & Inspection Period
Once both you and the seller sign the contract, your attorney review and inspection period will commence. You should hire a certified home inspector and, in some cases, a real estate attorney, beforehand for this. Consider asking your real estate agent for recommendations. They likely have business connections with other real estate professionals like appraisers and inspectors.
The inspector will make sure that everything in the home is safe to use and in working order. He will also draft a report that you will send to your lender.
If it were found during the home inspection that the house requires repairs, your attorney would fight for it until you feel comfortable moving forward with the purchase. Once all the parties involved are on the same page, this period comes to an end, and your lender steps in.
The appraiser assesses your property to determine its current market value based on market trends, location, and how well the property has been maintained.
5. Finance Your Purchase
Often real estate contracts include a mortgage contingency—the deadline to secure your loan. You have to be on your toes during this period because finalizing the mortgage takes a couple of weeks. Send all the required documents to your lender as soon as they request it.
Remember, time is of the essence—if you can't obtain financing, you won't be able to close on the property. This is one reason it's important to get pre-qualified for your loan before you fall in love with a house.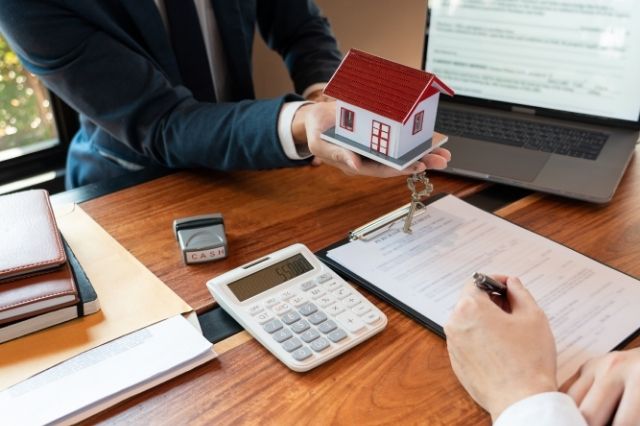 Before you reach this step, you should already have gone through the pre-approval process—the phase when your lender examines your income, credit, and assets to determine what you can afford. The next step is to settle on an interest rate. Your lender will look at various factors ranging from credit score to down payment, property type, loan amount, and closing date.
Make sure you are working with a top-notch lender that is detail oriented. While it is essential to find the best rate, you also want the lender to be someone who will patiently walk you through the process.
6. Close on Your Perfect Home
On the morning of the closing, you will visit your soon-to-be- new home for the final walkthrough. By now, it would have been a month since you have visited, and the owner would have moved out completely. Check to see if there are any hidden or new issues such as scratched floors or water damage. This is your chance to double-check and make sure everything is in perfect condition.
If all is well, you can head over to the title company, where your realtor, lender, and the attorney will be assembled for the final crescendo. You will sign a lot of documents, and nearly an hour later, you will have your new home's keys in your hand. Congratulations on being a homeowner!
Have Questions? Ask Liz!
Your real estate agent is the best source of information about the local community and real estate topics. Give Liz J. Holterhaus a call today at (252) 202-2156 to learn more about local areas, discuss selling a house, or tour available homes for sale.