Kill Devil Hills—A Bustling Community In The Heart Of The Outer Banks
A town in Dare County, North Carolina, Kill Devil Hills, with 6,683 residents, is the most populated settlement in both Dare County and the Outer Banks. The town is home to the site where the Wright Brothers first flew their powered airplane flights in 1903, chosen for its frequent winds.
Kill Devil Hills wasn't established until 1953 during the time of Wright Flyer flights. It received the municipal charter later in 1953, and the Kill Devil Hills Micropolitan Statistical Area is now part of the larger Virginia Beach-Norfolk, VA-NC Combined Statistical Area. The town is located just four miles south of Kitty Hawk, which was the nearest settlement at the time of the famous flight.
Kill Devil Hills is a lively community located in the heart of the Outer Banks and is a popular destination among vacationers. It is packed with restaurants, commercial activities, and fun-in-the-sun adventures. The town is perfect for anyone looking to live their life, surrounded by activities of all kinds.
Education in Kill Devils Hills
Kill Devil Hills is served by First Flight Elementary School and First Flight Middle School—two famous educational institutions located just south of the monument.
First Flight High School is also situated in Kill Devil Hills. The school was established in 2004, opening to 800 students who attended the Manteo High School previously.
Homes for Sale in Kill Devils Hills
Climate in Kill Devils Hills
Kill Devil Hills features a humid subtropical climate with year-round precipitation. The summers are characterized by temperatures ranging at 87 degrees and winter temperatures dipping as low as 34 degrees. April, May, and October are the most pleasant months in this town.
Public Transportation in Kill Devils Hills
Like with every other town in Outer Banks, two roads run north-south through Kill Devil Hills—Virginia Dare Trail (also known as Beach Road) and S. Croatan Hwy. Residents can easily drive around the town or from one town to the other in Outer Banks.
Many bike rental shops operate across Kill Devil Hills too. So, residents or vacationers who don't own their own wheels can rent a bike and explore the area.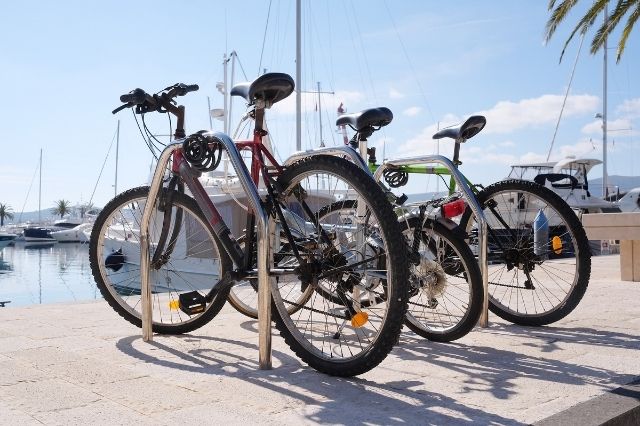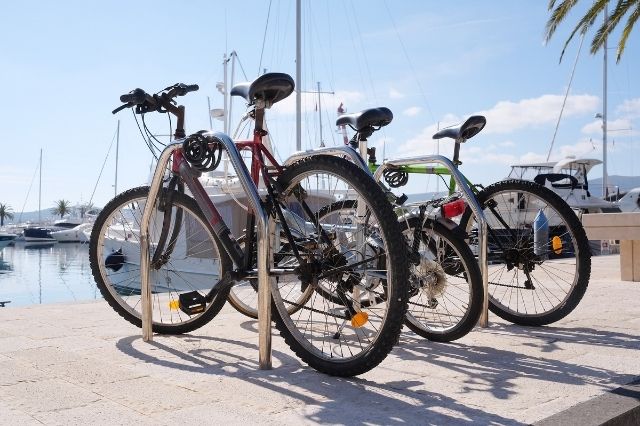 Living in Kill Devil Hills
While Kill Devil Hills is popular among vacationers for hotels on the oceanfront and the French Fry Alley, locals know that the place has much more to offer.
In addition to the large rental homes, the oceanfront features many options for condos and smaller homes. First Flight Retreat is one of the newest additions, but Crystal Shores and other communities are also well-kept and updated. From inexpensive condos to ocean views and classic beach cottages, some great deals can be found between highways that are just a short walk away from the beach. Back roads that run parallel to the beach road make it easier for residents to get around on bikes or foot.
The Wright Brothers Memorial, Colington Road, and the First Flight Schools are located centrally in Kill Devil Hills. On the west side, neighborhoods are connected by the magnificent Bay Drive—a three-mile-long road that runs along the shore of Kitty Hawk Bay. The homes here range from well-designed sound fronts to modest beach boxes built in the 80s.
The oldest neighborhood in Kill Devil Hills is Avalon Beach. Many original flat top houses can be found here that has private access to the Sound Side. The neighborhood also features a community gazebo at Hayman and a large public boat launch at Dock Street.
The First Flight Village and The Landing, located north of the memorial, is ideal for year-round living. It is especially great for aviation enthusiasts as they will get to witness all kinds of amazing aircrafts flying overheads, paying homage to the Wright Brothers.
Things to Do in Kill Devils Hills
Kill Devil Hills forms the central hub of the Outer Banks, offering plenty of activities ranging from tours to surf lessons, miniature golf, and more. Known as the birthplace of aviation, the town also features several Wright Brothers attractions that you will surely love.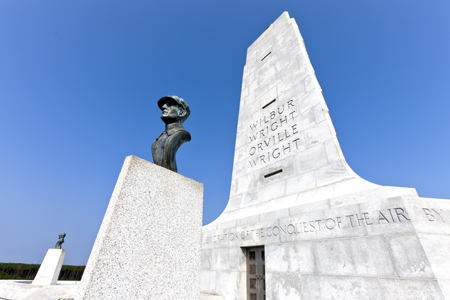 Residents can spend their week indulging in relaxing movie nights or exhaustive yet exhilarating days out on the water, paddleboarding or kayaking. Literally, there's no shortage of things to do in Kill Devil Hills.
The Sweetgum Swamp Trail, Outer Banks Wine University, OBX Mystery Dinner, Glazin' Go-Nuts, and Professor Hacker's Lost Treasure Golf make ideal options for those looking to switch things up and try something new.
Have Questions? Ask Liz!
Your real estate agent is the best source of information about the local community and real estate topics. Give Liz J. Holterhaus a call today at (252) 202-2156 to learn more about local areas, discuss selling a house, or tour available homes for sale.