Liz's Complete Outer Banks of NC Bucket List.
I was introduced to the Outer Banks as a young teenager and I feel in love instantly.  I loved the beach and I looked forward to coming back every summer.  Luckily, in the spring of 1986 my mom and dad decided to move to the Outer Banks permanently and I have called this beautiful beach home ever since. Over the years I have done just about everything there is to do here at least once. Many we do over and over again…..every summer!
One of the things I love about the Outer Banks is the endless list of fun things to do and even better…..some are absolutely free.
Here is My OBX Bucket List. How many have you done? What will you plan next?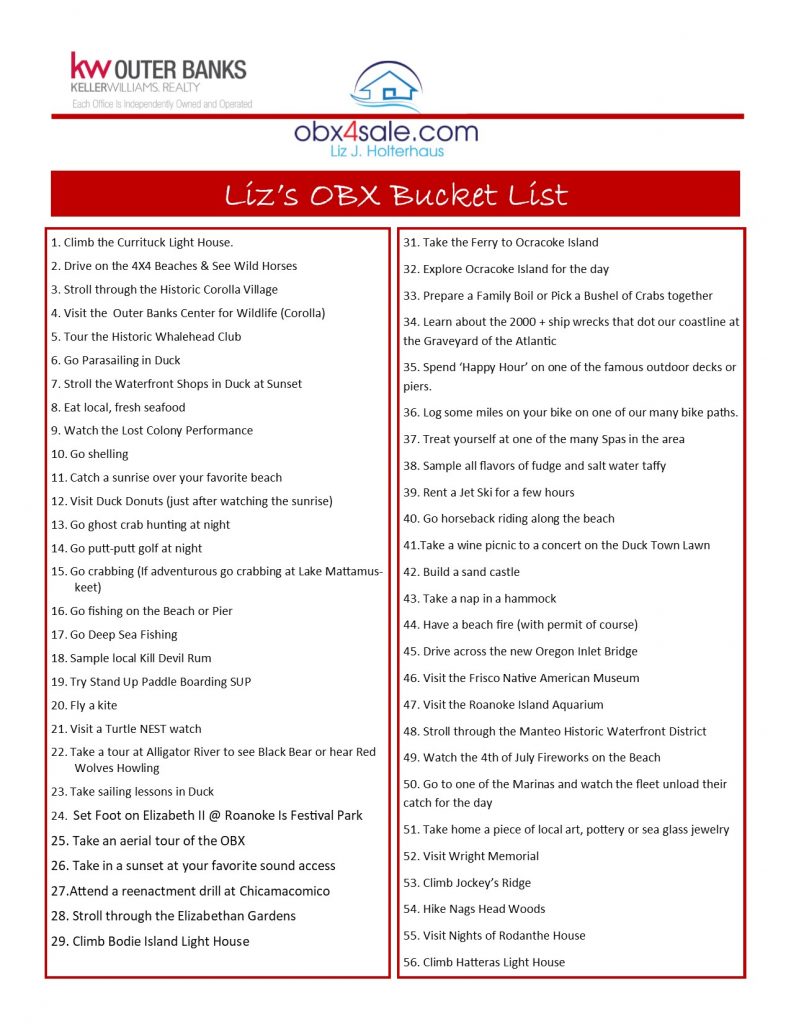 Thank you for reading….don't forget to print my Bucket List for your next OBX visit. Follow me on Social Media @obx4sale.
For a more activities throughout the year CLICK HERE.
Duck is my favorite OBX Town!  So I thought it fitting to kick off my OBX Town Spotlight Series with the Town of Duck.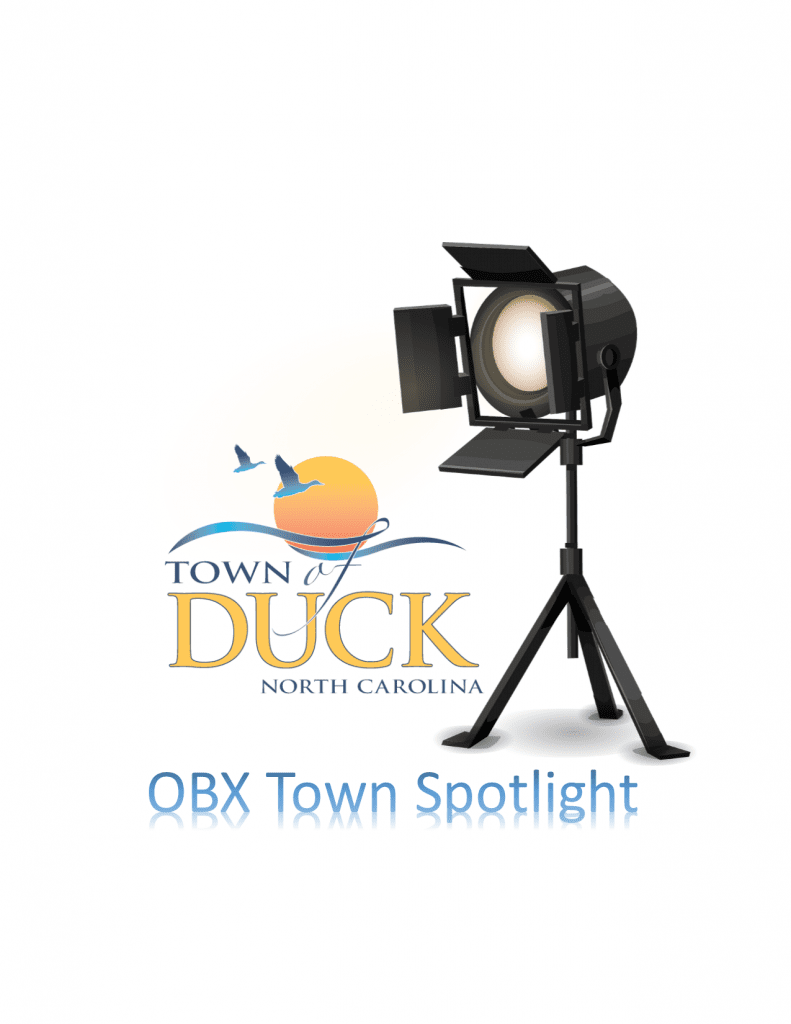 Located just twenty minutes north of the Wright Memorial Bridge, Duck boasts a vibrant and family-friendly village atmosphere. Originally popular with hunters and gatherers this area is steeped in history dating back to the 1800's. Populated with an abundant array of locally-owned boutique shops, art galleries, yoga studios, and restaurants, this one-of-a-kind town is comprised almost exclusively by housing communities, making Duck real estate highly desirable for vacation home rentals.
Walking, biking, jogging, dog walking, and stand up paddle boarding are popular activities in this energetic town that is centrally located to just about every Outer Banks amenity you could be looking for, including schools and medical care, with some of the most breathtaking sunsets on the entire island.
A stroll along the sound side boardwalk at sunset is a great way to celebrate 'Happy Hour". Be sure to stop for a Margarita at the Mexican Cantina to toast the end of the day!
Duck has an endless list of activities all throughout the year from the annual 4th of July Parade in June to the renowned Jazz Fest in October. There is truly something for everyone!
See ya'all in Duck!