Home sellers have plenty of work to do. They need to have their homes listed, advertised, and marketed. Many sellers are preparing for open house showings while also researching other neighborhoods and properties that they would consider living in.
Things can be a bit more complicated if you're trying to sell a property that has foundation problems. There are many reasons why these issues occur. Soil that's too dry or too wet, faulty construction, improper drainage, and common culprits. They may require more effort, but shouldn't prevent you from selling in most instances.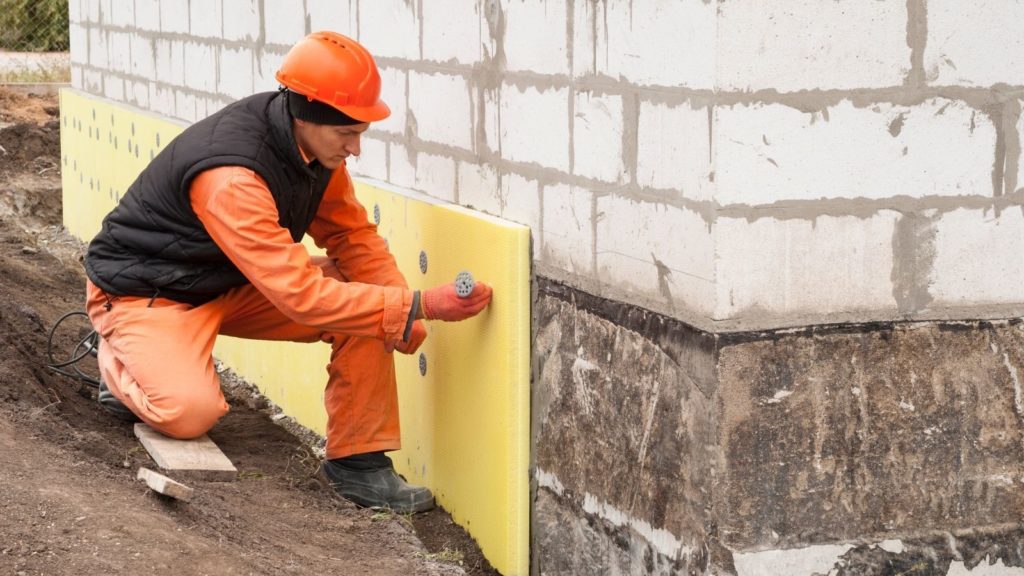 Selling a home in North Carolina will take time. Most transactions aren't completed for several weeks or months. There are certain steps that must be taken, several of which require the involvement of specialized professionals. You could even run into unexpected delays or other issues. Patience, persistence and a solid plan of action can help you get your home sold.
Here are a few options that you can take if you're attempting to sell a house that has foundation concerns:
Ask an expert.
The first thing that you should do is to contact a professional if you're concerned that your home may have foundation problems. They will assess the situation and give you an estimate of any work that needs to be done.
The amount that you'll need to pay to resolve those issues really depends on the extent of the damage. Small foundation cracks will typically run a few hundred dollars. If the home is shifting, sinking or you have a foundation wall that has started to bow, you can easily spend ten to fifteen thousand dollars or more. You may also need to get a soil sample or a building permit or hire a structural engineer. The average home with foundation issues will take at least $5,000 in repairs.
It's possible that your homeowners' insurance may cover some or all of the foundation issues. You can contact your insurance agent or read your policy to learn what is and what isn't covered. If your insurance does cover these problems, make a claim as soon as possible.
Decide what to do.
Now it's time to determine if you want to fix the problems or sell the house in an "as is" condition. You'll have to decide if you can afford to have the problems fixed, or if it's just easier to let the new owners take care of them. There may be some buyers who enjoy repairing properties to keep for themselves or to turn around and flip for a profit. The only downside to those buyers is that they may want a discounted price in exchange for their willingness to take on the extra work.
There are certain advantages and disadvantages to repairing the problems before putting your house up for sale.
Advantages of repairing the foundation problems
It can improve the property's curb appeal. The home may stand out after the work has been completed.
Having the foundation issues repaired can increase the value of your house. You may be able to increase your asking price as a result. Take some time to do a little research to find out what other comparable properties in your area have listed and sold for. This will make it easier to create a price that can help get your home sold quickly.
Repairs can also make your home an asset. You won't have to worry about it becoming a liability. It will be something that you'll be glad you took care of.
Disadvantages of not repairing the foundation.
Some of the primary disadvantages of not repairing the foundation are:
You may need to decrease your price. It's not uncommon for homes with foundation issues to sell for ten to twenty percent less than other similar homes. Most homebuyers don't want problems, especially ones that can take considerable time, effort and money to resolve.
People tend to be less interested in homes that need work. First-time homeowners, retirees, individuals, and young couples are often looking for a house that they can move into right away. They don't want to wait until repairs or renovations are made. Foundation issues can delay their move and may sometimes be more of a headache than they were expecting.
You'll be spending more money from your own pocket. If a prospective buyer didn't ask for agreeing to have you handle the foundation concerns, you may wind up spending several thousands of dollars that may not have been necessary. Sure, it can add resale value. However, that's money that could be put toward closing costs and the purchase of another home.
Conclusion
Regardless of what you decide, any foundation issues should be disclosed. It's a good idea to put them in writing. That way, no one is misinformed and the problems can be clearly identified. It can also make things easier if you're brought to court by a buyer for failure to provide those material details about the home.
A written disclosure should be provided to all interested parties. That way, they can make an informed decision as to whether or not to make an offer on your house. Buyers should also receive copies of any repair estimates and inspection reports that you have.
You may need to negotiate before reaching a deal. A buyer may ask for certain concessions or a lower selling price in exchange for paying for the foundation repairs, for example. Keep the lines of communication open and work on a purchase agreement when the time is right.
Have Questions? Ask Liz!
Your real estate agent is the best source of information about the local community and real estate topics. Give Liz J. Holterhaus a call today at (252) 202-2156 to learn more about local areas, discuss selling a house, or tour available homes for sale.